News & Events
FIE Foundation Awards 2013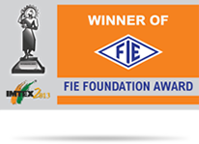 The FIE Foundation recently recognized AVERMARK Automation with its prestigious FIE Foundation Award for their TIZONA Series CNC Turning Machines exhibited at the IMTEX 2013, BIEC, Bangalore. The award acknowledges the latest technical innovations in machine tools exhibited at IMTEX, and aims to appreciate and encourage ideas, innovations, and vision in machine tool technology.
AVERMARK participated for the first time in IMTEX and won the Best CNC Turning Machine Award for their TIZONA Series CNC Turning Machines in their first exhibition itself. It's a proud moment for the young directors of AVERMARK, a team of individuals with varied skills, self-made entrepreneurs and industry professionals with a wide array of functional expertise and domain exposures.
IMTEX 2013, BIEC, Bangalore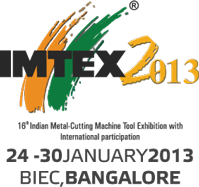 AVERMARK, at Hall No. 3A, Stall No. A115, participated at the latest edition of the IMTEX at the BIEC, Bangalore, India from 24-30 January, 2013.
IMTEX is an International Machine Tool Exhibition, organized every two years by Indian Machine Tool Manufacturing Association in Bangalore. IMTEX 2013 was held from 24 - 30 January 2013 and featured over 900 exhibitors from 24 countries. It is Southeast Asia's biggest machine tool exhibition with participation of well-known companies of Europe, Japan, and the U.S.A., among many others.
The exhibition was a great success and we were pleased to see the growing interest in our range of products.